So Jon and I are working on a new sculpture project and this time we're doing things a little differently. I decided to use an online milling house to create the boards rather than using prototype board. This means lots more work planning and preparing, but a much more compact (and hopefully better) design. Here are some pictures of the boards I had milled for Elrae: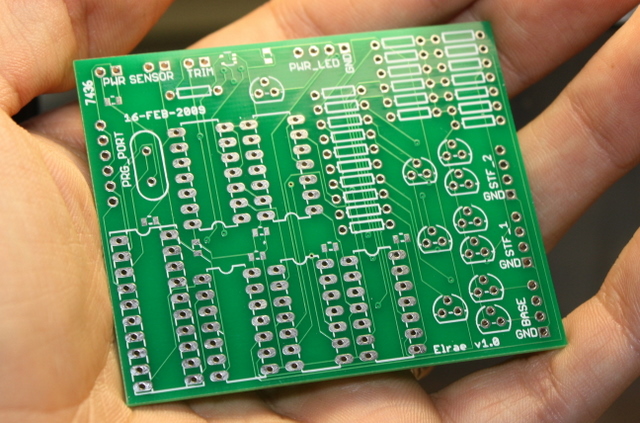 And here is the board for the power plug: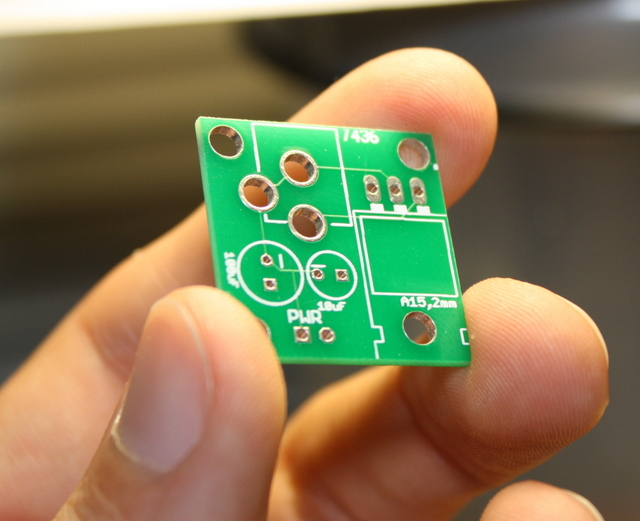 As you can see from the pictures, some of those traces are tiny.  I'll be soldering all of this by hand, so wish me luck.  I've never printed my own circuit board, so this was a very fun project and I'm really excited to see how it turns out.
Comments (0)
Trackbacks (0)
( subscribe to comments on this post )



9:59 AM

on March 17th, 2009



12:21 PM

on March 17th, 2009
Leave a comment