Well, today I finished soldering the circuit board for Jon's next sculpture.  Take a look: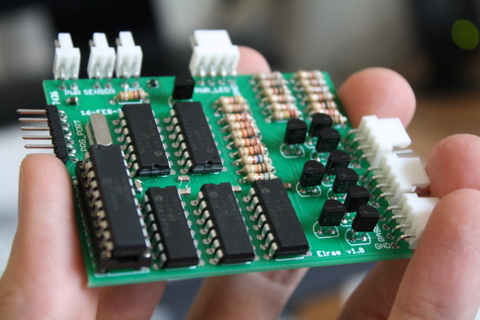 Some parts were harder to do than others.  The hardest component to solder to the board had to be the schmitt trigger.  It was a little small for a hand-solder job.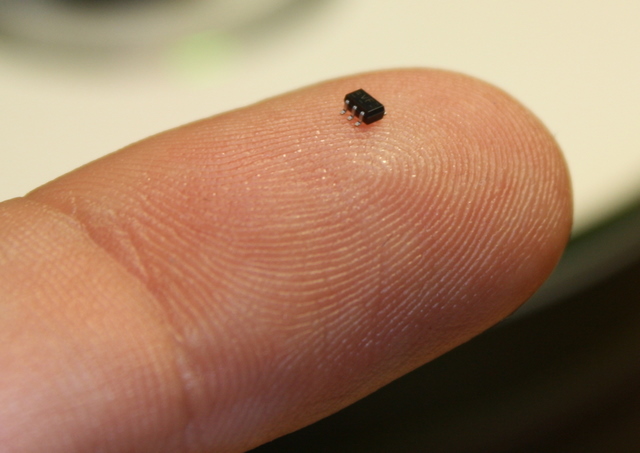 If you look on the board, it is next to the lone resistor near the top.  I think next time, I'll buy bigger parts.  The problem is that it is really hard to judge size by the picture on the website.
So Jon and I are working on a new sculpture project and this time we're doing things a little differently. I decided to use an online milling house to create the boards rather than using prototype board. This means lots more work planning and preparing, but a much more compact (and hopefully better) design. Here are some pictures of the boards I had milled for Elrae: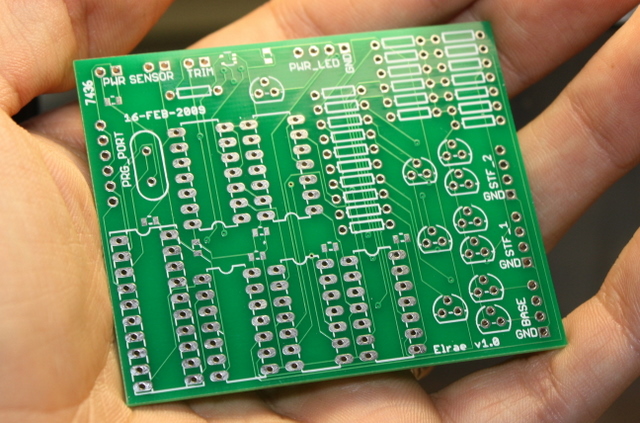 And here is the board for the power plug: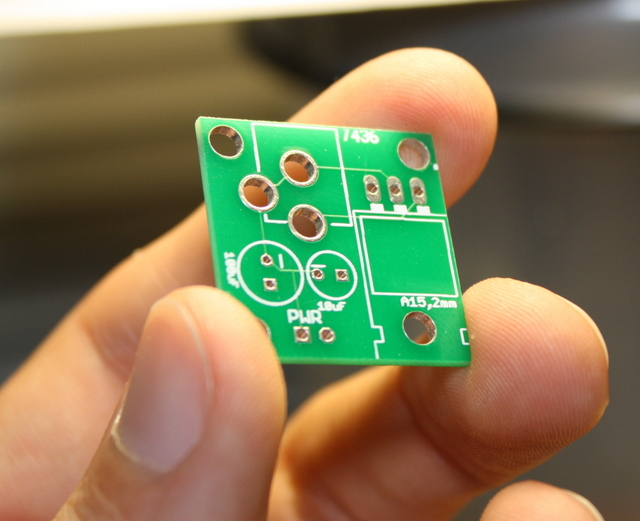 As you can see from the pictures, some of those traces are tiny.  I'll be soldering all of this by hand, so wish me luck.  I've never printed my own circuit board, so this was a very fun project and I'm really excited to see how it turns out.