Ok, don't tell my sisters, but… I cut my own hair today. Just a trim, mind you. I bought some shears recently because I've been stewing about whether to spend a bunch of money having my hair cut professionally, but it seemed pointless since I just needed the ends trimmed. I figured that, no matter how badly I botched it (as long as I didn't cut too much), I could always go to a stylist after all to fix it. Well, today I got up the courage to do it and, amazingly, I think my dignity is still intact!
I'm not sure if this is a life lesson learned or just an example of very good luck, but at least I can check one more thing off my "to do someday soon eventually" list!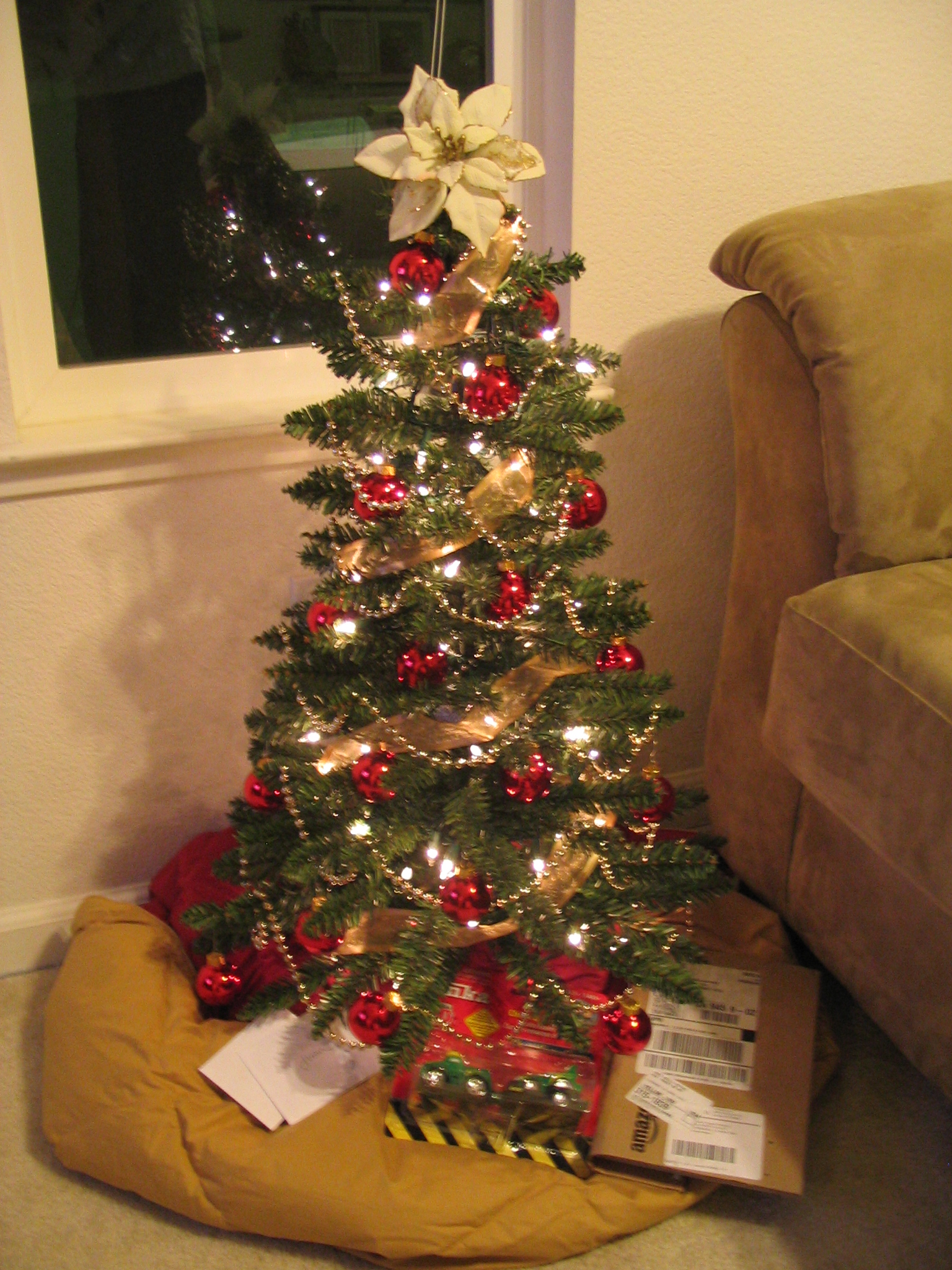 Jim and I weren't going to buy a Christmas tree this year, since we will be spending the holidays in Utah… but as I was planning for our St. Mikulás Day Hungarian Feast, I just felt like we needed some decorations to accompany our festivities. I was going to Target anyway, so I bought the tree on sale, and just cheap little lights and ornaments… it was only about $20 in all, but it looks quite pretty all put together (if I do say so myself)!
So, here are some pictures of our lovely little tree. Look, there are already some presents under it! Those are actually Mikulás gifts: some are going into our friends' shoes during our Mikulás dinner, and the package on the right is from the Hoffman Mikulás in Utah, for Jim and me.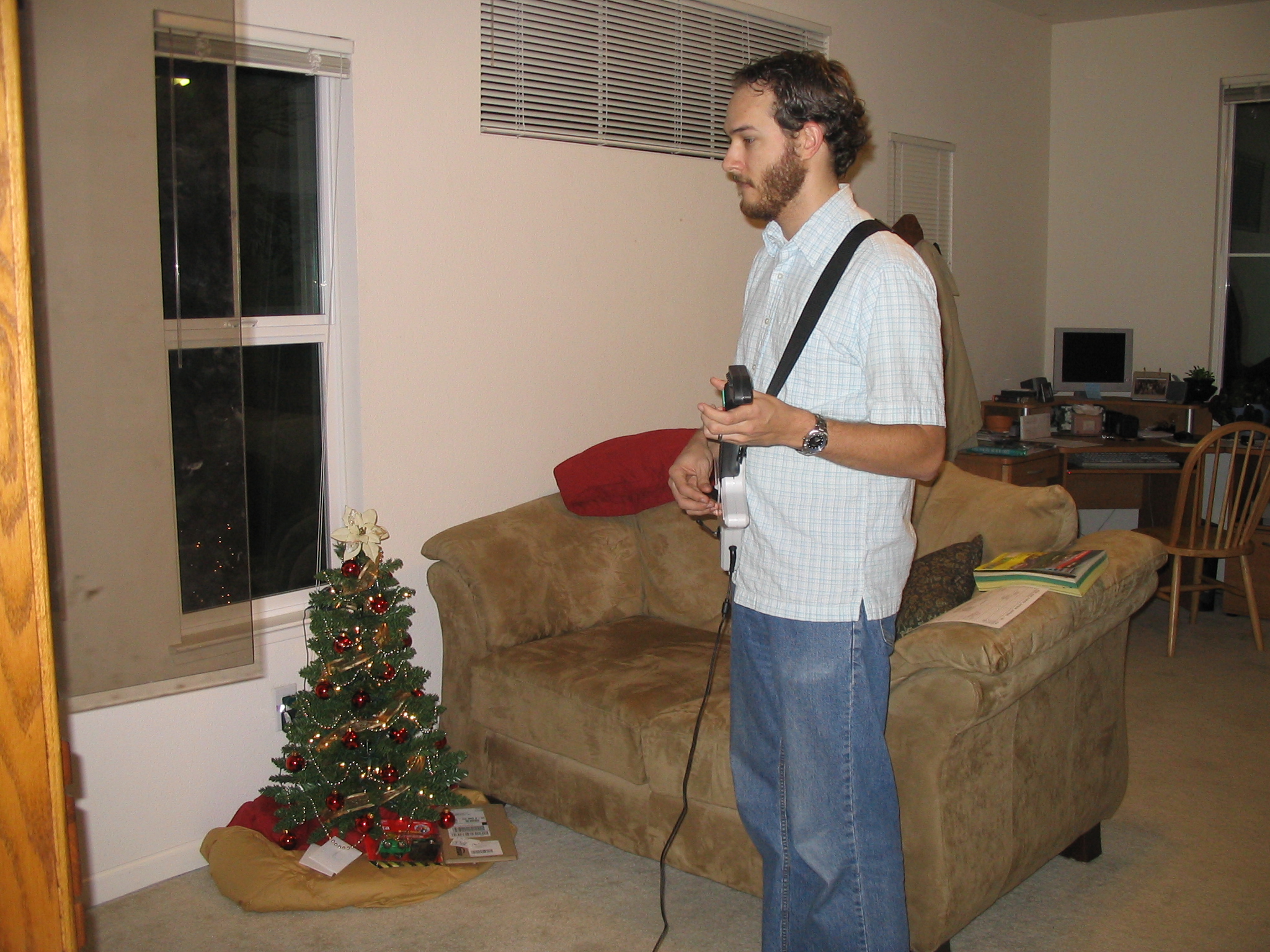 In the picture on the right, you can see where the tree is set up. I know it doesn't look like a fantastic spot, but we don't really have a fantastic spot for a tree this size – it either hides or gets in the way (hm…sounds like I'm talking about a pet ferret or something).
I also included this picture of Jim (playing Guitar Hero), so you can see how tiny a three-foot tree looks beside a six-foot person. Small, but sure cute! Hey, like me!