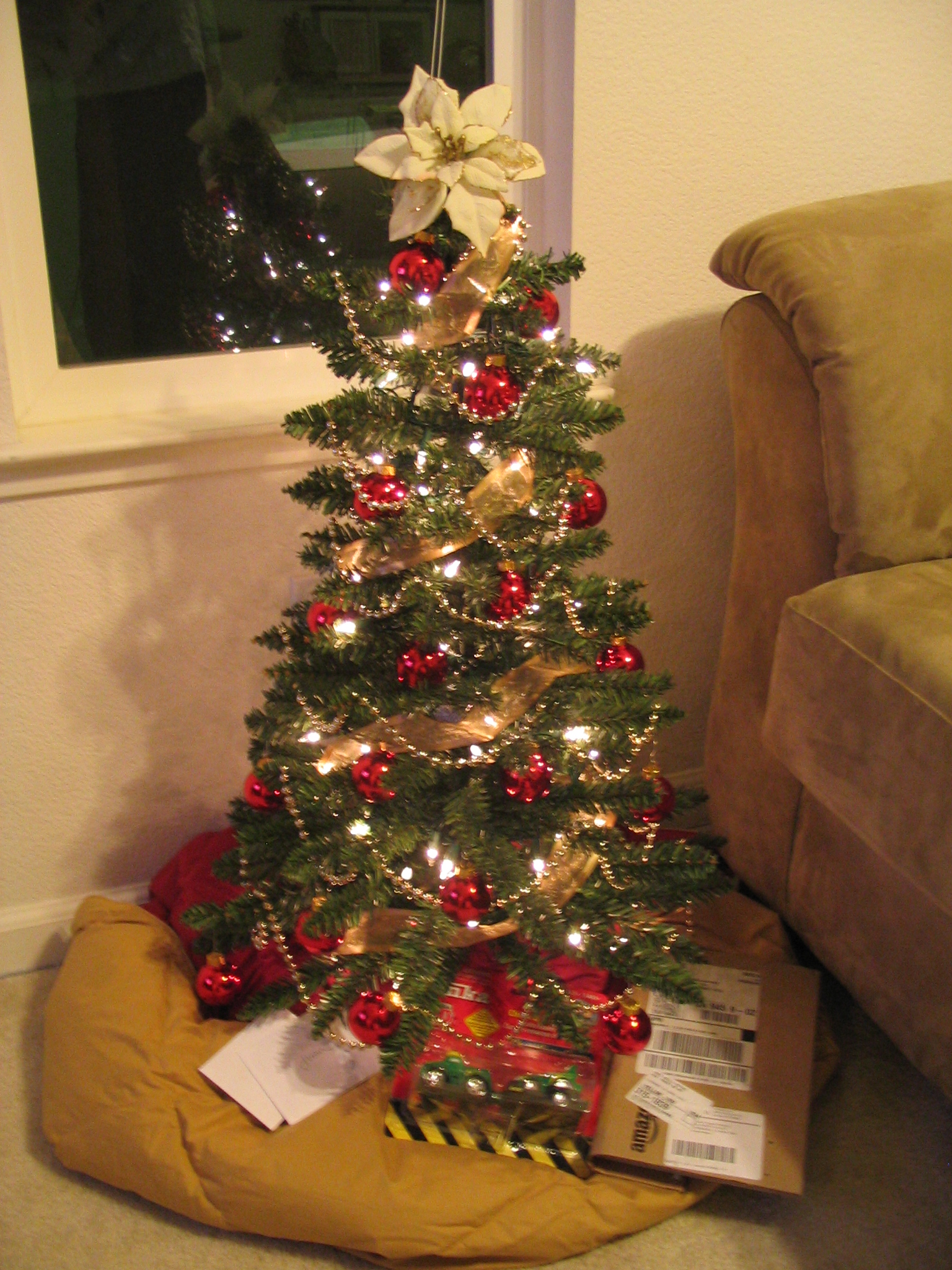 Jim and I weren't going to buy a Christmas tree this year, since we will be spending the holidays in Utah… but as I was planning for our St. Mikulás Day Hungarian Feast, I just felt like we needed some decorations to accompany our festivities. I was going to Target anyway, so I bought the tree on sale, and just cheap little lights and ornaments… it was only about $20 in all, but it looks quite pretty all put together (if I do say so myself)!
So, here are some pictures of our lovely little tree. Look, there are already some presents under it! Those are actually Mikulás gifts: some are going into our friends' shoes during our Mikulás dinner, and the package on the right is from the Hoffman Mikulás in Utah, for Jim and me.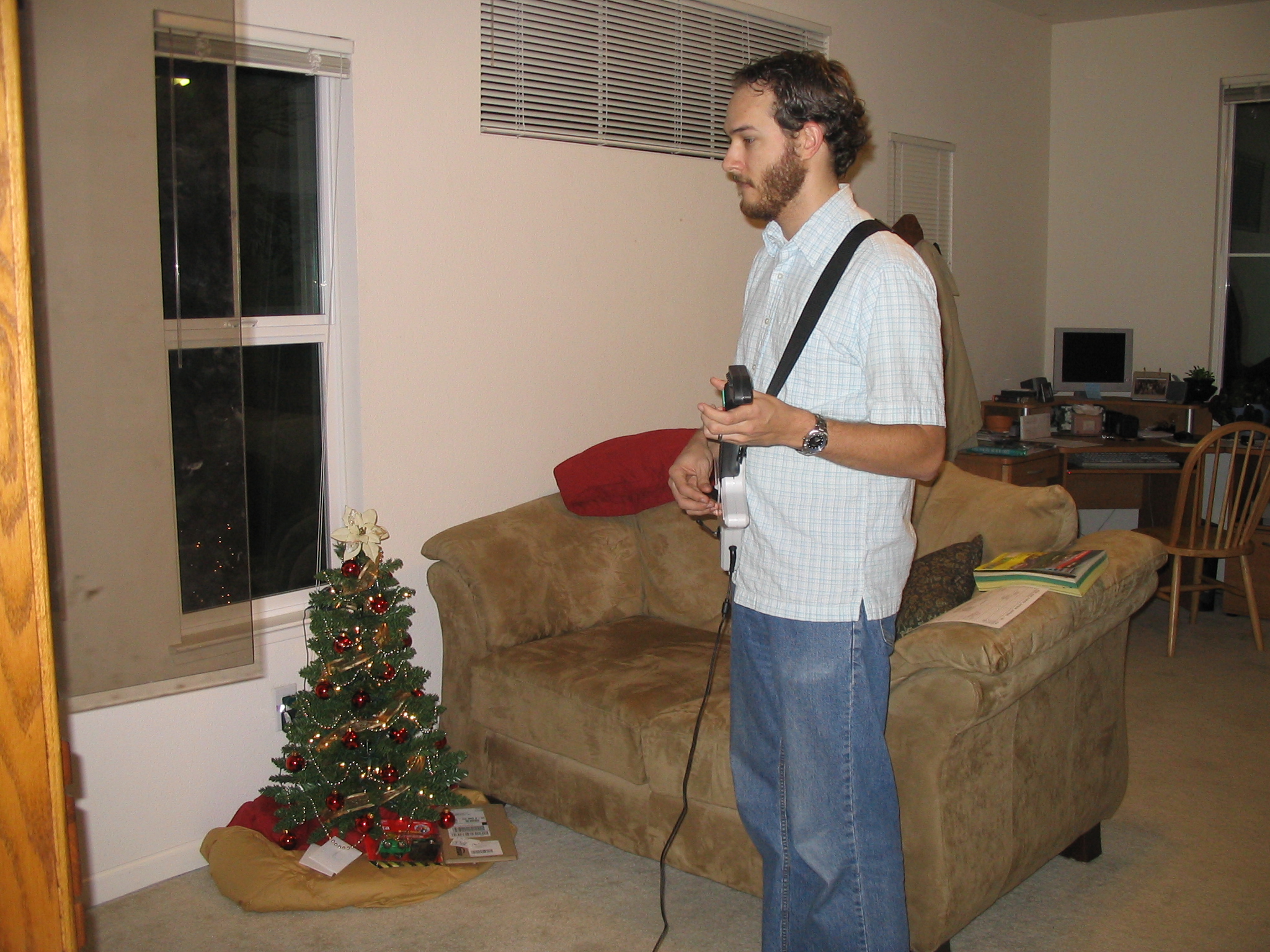 In the picture on the right, you can see where the tree is set up. I know it doesn't look like a fantastic spot, but we don't really have a fantastic spot for a tree this size – it either hides or gets in the way (hm…sounds like I'm talking about a pet ferret or something).
I also included this picture of Jim (playing Guitar Hero), so you can see how tiny a three-foot tree looks beside a six-foot person. Small, but sure cute! Hey, like me!
Comments (1)
Trackbacks (0)
( subscribe to comments on this post )



10:32 AM

on December 5th, 2007
Leave a comment