I've never done much in the way of fixing cars, but I've been interested in it for a few years now. Meaning that I'd really like to learn how to do some simple stuff to save me a few bucks. Besides, I think it is fun to take things apart and fix things up.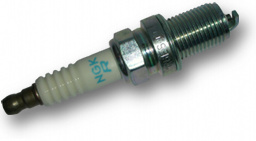 This last month, with the encouragement of my friend and co-worker, Justin Bradley, I actually worked on my car in two different instances! I bought new speakers for our trip down to L.A. to see the Young Ambassadors and I changed my own spark plugs. It was a lot of fun. While we had the doors off to replace the speakers, we also fixed the locking mechanism for the passenger side door, which has been broken for some time. It felt really good to do something myself that would have cost me over a hundred dollars if I had brought it to a mechanic.
In order to get to the locking mechanism in the door, we had to peel back some plastic, which had been glued to the frame with some really nasty stuff. It looked like Venom from Spiderman 3 got stuck inside my door.  (Click for a larger view.)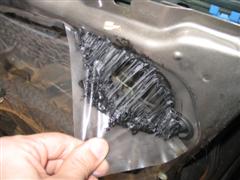 Here is a picture of the old speaker next to the new: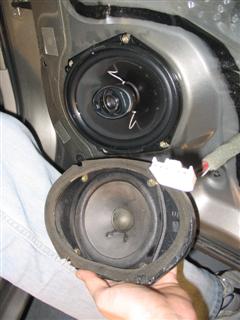 And yes, the new speakers sound loads better; the old ones had started buzzing, which was getting really annoying. I don't know why I didn't replace them earlier.