I'm very sorry we haven't posted much since coming to visit Utah. I hope to do some catching-up later this week. In the mean-time… Yesterday was our Wedding Anniversary, and I'd like to share a sweet gift we received from Jim's sister, Rachel, in honor of it: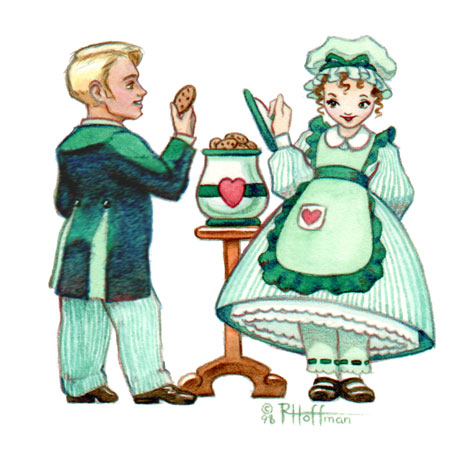 She sent this illustration to us, with this title: "Love is a Full Cookie Jar." Thank you so much, Rachel, for your thoughtful gift!
To see more of Rachel's art, feel free to visit her homepage: Lady Rachel's Garden.